WELCOME TO MY HOMEPAGE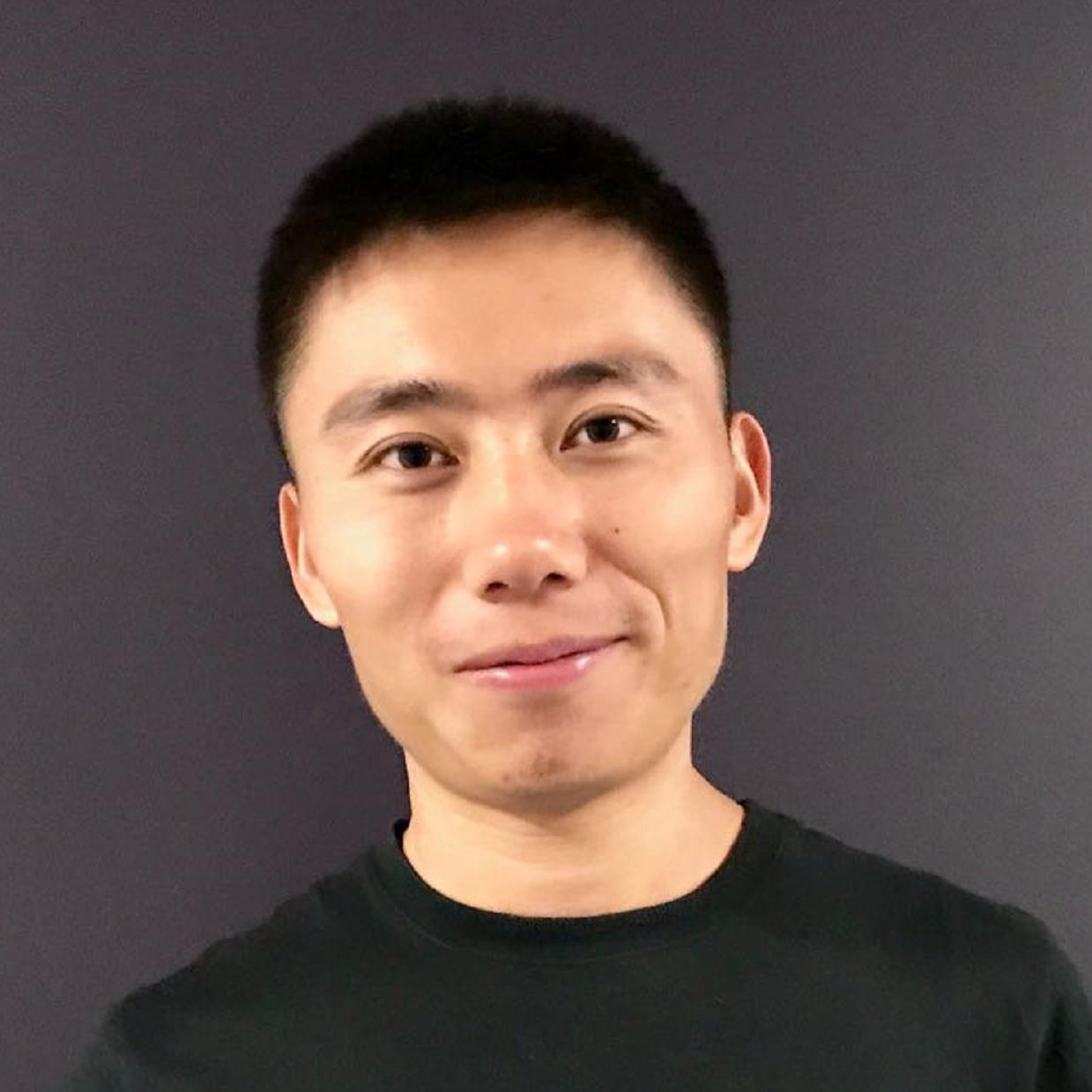 Hi, I am

Dr. Jingjing Li is currently a faculty member at University of Electronic Science and Technology of China (UESTC). My research interest includes Computer Vision, Machine Learning and Multimedia Analysis. I focus on Domain Adaptation, Zero-shot Learning and Recommender Systems.
Office: Room B1-705, Main Building, UESTC Qingshuihe Campus.
Email: jjl at uestc dot edu dot cn
Homepage in Chinese: faculty.uestc.edu.cn/jjl
What's New
[TOP] 2019.04.27 Our paper "Maximum Density Divergence for Domain Adaptation" is accepted to IEEE TPAMI. In this work, we propose a novel and generalized learning loss for domain adaptation. Code and data are released at https://github.com/lijin118/ATM .
[TOP] 2019.09.15 Our paper "Transfer Independently Together" published on IEEE TCYB has been recognized as an ESI hot paper and highly cited paper.
[TOP] 2019.10.20 One ACM'MM 2019 paper has been selected as the best paper candidate.
2020.07.29 Three papers accepted to ACM Multimedia 2020. Two of them hanlde zero-shot learning and one addresses incomplete cross-modal retrieval.
Publications
2020
Jingjing Li, Erpeng Chen, Zhengming Ding, Lei Zhu, Ke Lu and Heng Tao Shen, Maximum Density Divergence for Domain Adaptation, IEEE Transactions on Pattern Analysis and Machine Intelligence (TPAMI) 2020, CCF A, [pdf] [code]
Jingjing Li, Mengmeng Jing, Lei Zhu, Zhengming Ding, Ke Lu and Yang Yang, Learning Modality-Invariant Latent Representations for Generalized Zero-shot Learning, ACM Multimedia 2020, CCF A [pdf] [code]
Mengmeng Jing, Jingjing Li, Ke Lu, Lei Zhu, Yang Yang and Zi Huang., Incomplete Cross-modal Retrieval with Dual-Aligned Variational Autoencoders, ACM Multimedia 2020, CCF A [pdf] [code] (Corresponding author)
Mengmeng Jing, Jidong Zhao, Jingjing Li, Lei Zhu, Yang Yang and Heng Tao Shen, Adaptive Component Embedding for Domain Adaptation, IEEE Transactions on Cybernetics (TCYB), 2020, JCR I, [pdf] [code] (Corresponding author)
Mengmeng Jing, Jingjing Li, Lei Zhu, Ke Ku and Yang Yang, Learning Explicitly Transferable Representations for Domain Adaptation, Neural Networks (NN), 2020, JCR I, [pdf] [code] (Corresponding author)
Lin Zuo, Mengmeng Jing, Jingjing Li, Lei Zhu, Ke Lu and Yang Yang, Challenging Tough Samples in Unsupervised Domain Adaptation, Pattern Recognition (PR), 2020, JCR I, [pdf] [code] (Corresponding author)
Ao Ma, Fuming You, Mengmeng Jing Jingjing Li, and Ke Lu, Multi-Source Domain Adaptation with Graph Embedding and Adaptive Label Prediction, Information Processing and Management (IPM), 2020, JCR I, [pdf] [code] (Corresponding author)
Zhi Chen, Sen Wang, Jingjing Li and Zi Huang., Rethinking Generative Zero-Shot Learning: An Ensemble Learning Perspective for Recognising Visual Patches, ACM Multimedia 2020, CCF A [pdf] [code]
Hui Cui, Lei Zhu, Jingjing Li, Yang Yang, Liqiang Nie, Scalable Deep Hashing for Large-Scale Social Image Retrieval, IEEE Transactions on Image Processing (TIP) 2020, CCF A, [pdf] [code]
Zhi Chen, Jingjing Li, Yadan Luo, Zi Huang and Yang Yang, CANZSL: Cycle-Consistent Adversarial Networks for Zero-Shot Learning from Natural Language, WACV 2020, [pdf] [code]
Ruihong Qiu, Zi Huang, Jingjing Li and Hongzhi Yin. Exploiting Cross-Session Information for Session-based Recommendation with Graph Neural Networks. ACM Transaction on Information Systems (TOIS) 2020, CCF A, [pdf] [code]
Lei Zhu, Xu Lu, Zhiyong Cheng, Jingjing Li, Huaxiang Zhang. Deep Collaborative Multi-view Hashing for Large-scale Image Search. IEEE Transactions on Image Processing (TIP), 2020, CCF A, JCR I [pdf] [code]
Xu Lu, Lei Zhu, Jingjing Li, Huaxiang Zhang, Heng Tao Shen. Efficient Supervised Discrete Multi-view Hashing for Large-scale Multimedia Search. IEEE Transactions on Multimedia (TMM), 2020, JCR I, [pdf] [code]
Yang Xu, Lei Zhu, Zhiyong Cheng, Jingjing Li, Jiande Sun. Multi-Feature Discrete Collaborative Filtering for Fast Cold-start Recommendation. AAAI Conference on Artificial Intelligence (AAAI), 2020, CCF A [pdf] [code]
Dan Shi, Lei Zhu, Yikun Li, Jingjing Li, Xiushan Nie. Robust Structured Graph Clustering. IEEE Transactions on Neural Network and Learning Systems (TNNLS), JCR I, 2020, [pdf] [code]
Lei Zhu, Hui Cui, Zhiyong Cheng, Jingjing Li, Zheng Zhang. Dual-level Semantic Transfer Deep Hashing for Efficient Social Image Retrieval. IEEE Transactions on Circuits and Systems for Video Technology (TCSVT), 2020, [pdf] [code]
Lei Zhu, Xu Lu, Zhiyong Cheng, Jingjing Li, Huaxiang Zhang. Flexible Multi-modal Hashing for Scalable Multimedia Retrieval. ACM Transactions on Intelligent Systems and Technology (TIST), 2020, [pdf] [code]
2019
Jingjing Li, Erpeng Chen, Ke Lu, Zhengming Ding, Lei Zhu and Zi Huang., Cycle-consistent Conditional Adversarial Transfer Networks, ACM Multimedia 2019, CCF A [pdf] [code]
Jingjing Li, Mengmeng Jing, Ke Lu, Lei Zhu, Yang Yang and Zi Huang., Alleviating Feature Confusion for Generative Zero-shot Learning, ACM Multimedia 2019, CCF A [pdf] [code]
Jingjing Li, Mengmeng Jing, Zhengming Ding, Lei Zhu and Zi Huang, Leveraging the Invariant Side of Generative Zero-Shot Learning, IEEE CVPR 2019, CCF A [pdf] [code]
Jingjing Li, Mengmeng Jing, Ke Lu, Lei Zhu, Yang Yang and Zi Huang, From Zero-Shot Learning to Cold-Start Recommendation, AAAI 2019, CCF A [pdf] [code]
Jingjing Li, Mengmeng Jing, Ke Lu, Lei Zhu and Heng Tao Shen, Locality Preserving Joint Transfer for Domain Adaptation, IEEE Transactions on Image Processing (TIP) 2019, CCF A [pdf] [code]
Jingjing Li, Ke Lu, Zi Huang and Heng Tao Shen, On both Cold-Start and Long-Tail Recommendation with Social Data, IEEE Transactions on Knowledge Discovering and Engineering (TKDE), 2019, CCF A [pdf] [code]
Jingjing Li, Mengmeng Jing, Yue Xie, Ke Lu and Zi Huang, Agile Domain Adaptation, IJCNN 2019, [pdf] [code]
Chaoqun Zheng, Lei Zhu, Xu Lu, Jingjing Li, Zhiyong Cheng, Hanwang Zhang, Fast Discrete Collaborative Multi-modal Hashing for Large-scale Multimedia Retrieval, IEEE Transactions on Knowledge Discovering and Engineering (TKDE), 2019, CCF A [pdf] [code]
Mengmeng Jing, Jingjing Li, Ke Lu, Jieyan Liu, Zi Huang, Adaptive Component Embedding for Unsupervised Domain Adaptation, IEEE International Conference on Multimedia and Expo (ICME), 2019, [pdf] [code]
Yi Bin, Chaofan Tao, Yang Yang, Zi Huang, Jingjing Li, Heng Tao Shen, MR-NET: Exploiting Mutual Relation for Visual Relationship Detection, AAAI, 2019, [pdf] [code]
Yudong Han, Lei Zhu, Zhiyong Cheng, Jingjing Li, Xiaobai Liu, Discrete Optimal Graph Clustering, IEEE Transcations on Cybernetics (TCYB), 2019, [pdf] [code]
Hui Cui, Lei Zhu, Jingjing Li, Yang Yang, Liqiang Nie, Scalable Deep Hashing for Large-scale Social Image Retrieval, IEEE Transcations on Image Processing (TIP), 2019, [pdf] [code]
Xu Lu, Lei Zhu, Zhiyong Cheng, Jingjing Li, Xiushan Nie and Huaxiang Zhang, Flexible Online Multi-modal Hashing for Large-scale Multimedia Retrieval, ACM Multimedia 2019, [pdf] [code]
Yadan Luo, Zi Huang, Zheng Zhang, Ziwei Wang, Jingjing Li, Yang Yang, Curiosity-driven Reinforcement Learning for Diverse Visual Paragraph Generation, ACM Multimedia 2019, [pdf] [code]
Ruihong Qiu, Jingjing Li, Zi Huang and Hongzhi Yin, Rethinking the Item Order in Session-based Recommendation with Graph Neural Networks, CIKM 2019, [pdf] [code]
Jiwei Wei, Yang Yang, Jingjing Li, Lei Zhu, Lin Zuo and Heng Tao Shen, Residual Graph Convolutional Networks for Zero-Shot Learning, ACM Multimedia Asia 2019, [pdf] [code]
2018
Jingjing Li, Ke Lu, Lei Zhu, Zi Huang and Jidong Zhao, I read, I saw, I tell: Texts Assisted Fine-grained Visual Classification, ACM Multimedia 2018, CCF A [pdf] [code]
Jingjing Li, Ke Lu, Zi Huang, Heng Tao Shen. Transfer Independently Together: A Generalized Framework for Domain Adaptation. IEEE Transactions on Cybernetics (TCYB), 2018, JCR I [pdf] [code]
Jingjing Li, Ke Lu, Lei Zhu, Zi Huang, Heng Tao Shen. Heterogeneous Domain Adaptation through Progressive Alignment, IEEE Transactions on Neural Network and Learning Systems (TNNLS), 2018, JCR I [pdf] [code]
Jieyan Liu, Jingjing Li, Ke Lu, Coupled local–global adaptation for multi-source transfer learning, Neurocomputing, 2018. [pdf] [code]
Previous
Jingjing Li, Yue Wu, Jidong Zhao, Ke Lu. Low-Rank Discriminant Embedding for Multiview Learning. IEEE Transactions on Cybernetics (TCYB), 2017, JCR I [pdf] [code]
Jingjing Li, Ke Lu, Zi Huang, Heng Tao Shen. Two Birds One Stone: On both Cold-Start and Long-Tail Recommendation. ACM Multimedia (ACM MM), Mountain View, 2017. CCF A [pdf] [code]
Jingjing Li, Ke Lu, Jidong Zhao. Joint Feature Selection and Structure Preservation for Domain Adaptation. IJCAI, 2016, CCF A [pdf] [code]
Jingjing Li, Yue Wu, Jidong Zhao, Ke Lu. Multi-manifold Sparse Graph Embedding for Multi‐modal Image Classification. Neurocomputing, 2016 [pdf] [code]
I've heard there was a secret chord